Welcome to The Acton Wakefield Watersheds Alliance

Our mission is to protect and restore water quality to maintain the social, economic, and environmental stability in our towns and in the region.

Upcoming Event
Water Fair
Saturday, July 28th
10 am – 1 pm
Turntable Park – 2 High St. Sanbornville, NH
Join us for a day of fun and
educational activities for
kids and adults 

centered around
the 

wonders of water!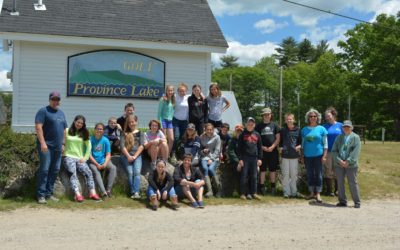 On Monday, Acton Elementary's 6th grade explored a stream flowing through the Province Lake Golf Course. We spent the morning collecting all the macroinvertebrates we could find, including dragonflies, crayfish, mayflies, crane flies and more! We also conducted some...
read more