Welcome to The Acton Wakefield Watersheds Alliance

Our mission is to protect and restore water quality to maintain the social, economic, and environmental stability in our towns and in the region.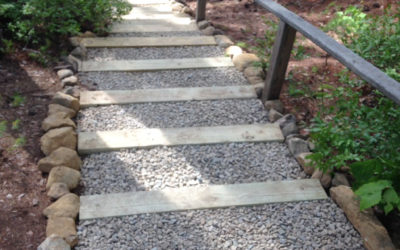 Retrofitted Infiltration StepsRetrofitting steps to control erosion on paths. Purpose: Infiltration steps use crushed stone to slow down and infiltrate runoff. They are effective on moderate slopes, but consider building wooden stairways on 1:1 slopes (45°) or areas...
read more