Our Watersheds
Salmon Falls Watershed
Wilson Lake
This 308 acre lake rests at the bottom of its 3.9 square mile watershed in Acton, Maine Wilson Lake is spring fed and drains into Horn Pond. Wilson Lake is an oligotrophic lake, meaning that it has high water quality and low levels of nutrients.The lake has a mean depth of 17 feet and a maximum depth of 44 feet.
For more information, check out the Wilson Lake Association's website. For the most recent water quality report please follow this link to the Lakes of Maine.
WHAT'S AWWA UP TO ON WILSON LAKE?
Watershed survey to identify potential pollution sources Youth Conservation Corps erosion control projects
Septic tank survey to identify opportunities for system upgrades, and community outreach
Road repairs to correct chronic erosion issues on private roads contributing polluted runoff to the lake
Water quality and cyanobacteria monitoring
Hosting events and workshops of interest to lake associations and their members
Coordination of Lake Host funding requests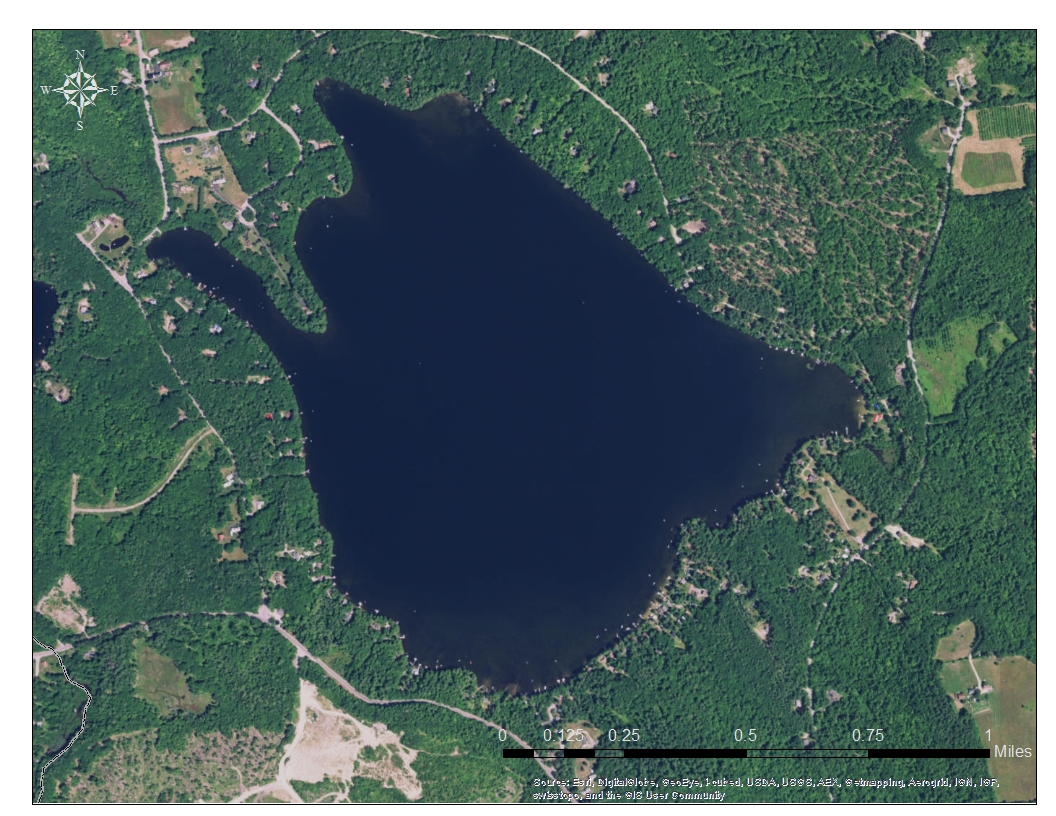 LAKE STATISTICS
Lake Area: 308 acres
Maximum Depth: 44 ft
Maximum Length: 4,532 ft
Maximum Width: 4,468 ft
Volume: 6,757,766 m3 (238,648,254.1 cubic feet)
Average Depth: 17 ft
Watershed Area: 3.9 sq mi
Shoreline: 3.7 mi
Average Transparency: 19.4ft (5.9 meters)
Stay Informed! Sign up for our email list