EXECUTIVE DIRECTOR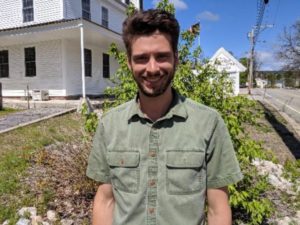 JON BALANOFF
Jon joined AWWA in May of 2019. He received a B.S. in Environmental Conservation from the University of New Hampshire in 2012, and comes to AWWA with experience in water resource management from both the public and private sector. Jon spent several years doing environmental consulting and another year as a program coordinator for the NHDES Coastal Program. He brings his knowledge of wetland ecology and hydrology to this new position.
DEVELOPMENT COORDINATOR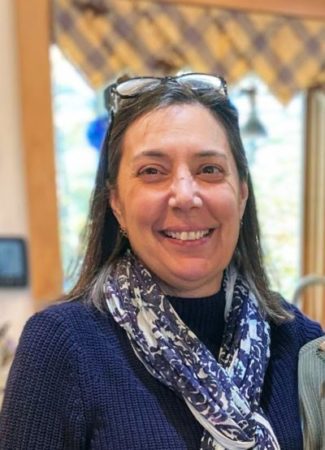 KELLEY ALEXANDER
Born and raised in Alaska, Kelley fell in love with the NH lakes region during a visit in 2003. From her home on Pine River Pond, she is active in her community, from Ice Out to Loon Watch. She also lends her eye for natural beauty, assisting with the yearly photography contest, fund raising for the lake association. With her degree in mathematics, she brings a numbers perspective to her role with AWWA.
YCC PROGRAM COORDINATOR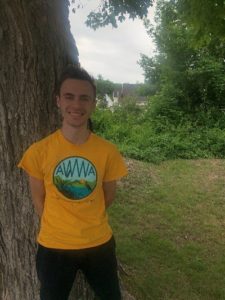 JAMES SHIMANSKY
James started as a member of the YCC crew back in 2017. He spent three years in that position before being promoted to Crew Leader in 2020 and Program Coordinator in 2021. Growing up, James spent his summers on Balch Pond where his love of the lakes began to take root. James is currently studying Forestry at the University of Maine in Orono and brings his experience and enthusiasm to his newfound leadership role with the organization.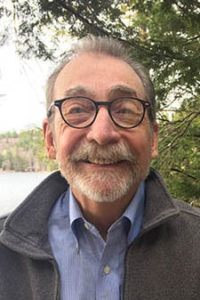 PRESIDENT, LOVELL LAKE
DICK DESROCHES
Dick's history with Lovell Lake and the Wakefield-Acton region stretches back to the early 1950's when he celebrated his 8th birthday while on vacation at the Lake. His family purchased the family summer home on Lovell in 1951 and Dick has spent the most enjoyable part of each year on the Lake ever since.
Dick is a graduate environmental engineer having spent the majority of his 45-year career working in the utility industry in Connecticut, Rhode Island and Massachusetts. In addition to various trade and professional organizations, Dick has served in leadership positions with many non-profit organizations, including education, housing, economic development and mental health support.
After retiring Dick and his wife Judi relocated year round to their home on Lovell Lake. At the Lake, Dick has been involved for many years as a member of the Lovell Lake Association executive committee as the coordinator of the Weed Watch and Water Quality Monitoring programs. Dick is member the Wakefield Planning Board and the Gafney Library Board of Trustees.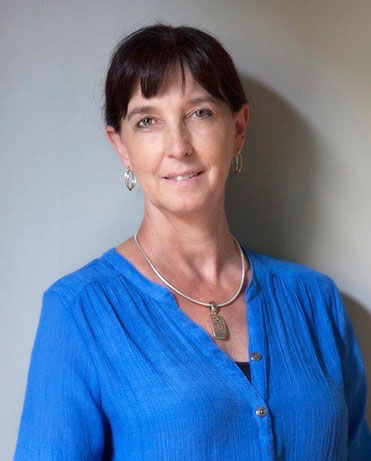 VICE PRESIDENT, PINE RIVER POND
PATTY PHILBROOK
Patty spent summers growing up at nearby Ossipee Lake. After visiting with friends on Pine River Pond (PRP), she and her husband purchased a home in 2014. She joined the Board of the PRP Association in 2015 as Vice President, and now serves as their current President.
Patty worked for various Government agencies and private industry for over 30 years managing environmental, R&D, service and construction contracts, and the facility management contracts for the Pentagon-based team transferring the former Pease AFB to State and local control. Patty is a Certified Federal Contract Manager by the National Contract Management Association.
 Since retiring in 2018, Patty is working to improve communications and address erosion concerns on PRP.
TREASURER, GREAT EAST LAKE
CHARLES CRESPI
Charles started volunteering as a Loon Watcher on Great East Lake about a decade ago and his involvement in preserving and protecting our local lakes grew from there. He is a former Treasure and current President of GELIA. Charles has also served as Treasurer and Chairman of two scientific societies focused on new pharmaceutical discovery and development.  Charles has an SB in Chemistry and a PhD in Toxicology from MIT.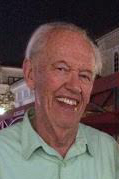 SECRETARY, GREAT EAST LAKE
CHUCK HODSDON
Chuck's parents bought a camp on Great East when Chuck was a small child and he and Marcia have raised their children with a deep devotion to the lake. Chuck spent his career as a public school science teacher and loves connecting people with the joys of scientific inquiry. Chuck volunteers with AWWA in the schools program whenever he can and has been the water quality monitor for Great East Lake since the early 1970's.
"When we started AWWA I thought it was a good idea and that it might even be useful. The successes that it has had have amazed me. Not just on the local lakes and ponds but in the influence that it has had as a model for other groups all over New England and the rest of the country as well. It so far exceeded my expectations that I am a little reluctant to claim to have had any influence on its success."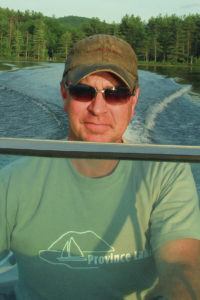 DIRECTOR, PROVINCE LAKE
JON SAMUELSON
Prior to joining the board of AWWA, Jon was a project host for AWWA's Youth Conservation Corps and had several BMP's installed on his property on Province Lake. Jon is also a past President of the Province Lake Association (PLA) and is currently a board member of the PLA. In addition, he is actively involved in the implementation of the Province Lake Watershed Management Plan. Jon is a retired financial executive holding several positions with different US based companies in the private sector.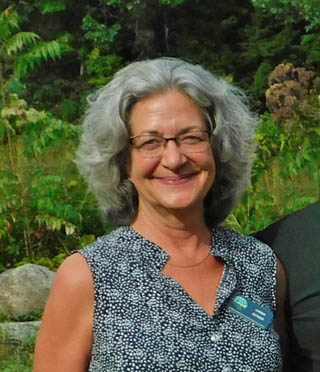 DIRECTOR, GREAT EAST LAKE
LINDA SCHIER
Retired Executive Director Linda Schier is one of the founding members of AWWA. A former President of the Great East Lake Improvement Association, Linda became the President of AWWA in 2005. As the project load grew Linda accepted the position as part-time Executive Director. Linda holds a B.A. in Political Science and an M.A. in Environmental Education from UNH and is a volunteer with the UNH Marine Docent Program.
Stay Informed! Sign up for our email list