Our Watersheds
Watershed Planning
Watershed Planning is the Key to Long-Term Protection
Watershed planning is an essential part of managing the way a lake functions, and how much phosphorus, and other pollutants reach the lake. A watershed plan allows us to look at how much phosphorus reaches a lake, what land use is contributing the most phosphorus to a lake, what the watershed will look like at build out (when all available land is developed) and, most importantly, what actions to take to prevent further damage to the lake. Watershed plans give us the tools to keep lakes clean!
AWWA's approach to watershed planning follows the US Environmental Protection Agency's nine element format (a-i) which qualifies the plan to receive government grants to help implement the recommendations.
This comprehensive and collaborative process results in an effective tool for lake associations, local officials, residents, state officials, and nonprofit organizations to protect their water resources. With the generous support of the Maine Department of Environmental Protection and the New Hampshire Department of Environmental Services, AWWA and its partners have successfully put into practice many of the recommended action items.
As the initial YCC project period was completed, the AWWA Board and partners recognized the need to focus efforts to reduce the effects of stormwater runoff on a broader scale. AWWA was awarded a NH DES Watershed Assistance grant to develop a watershed-based management plan (WBMP) for the high-quality headwaters of the Salmon Falls River including Great East Lake, Horn Pond, Lake Ivanhoe, Lovell Lake and Wilson Lake. These grants are funded through Clean Water Act Section 319 funds from the U.S. Environmental Protection Agency. The Action Plan within the Salmon Falls Headwater Lakes Watershed Management Plan (SFHLWMP), developed with stakeholder input, helps direct AWWA's project and outreach efforts. For more information download the Salmon Falls Headwater Lakes Watershed Management Plan Executive Summary or the full Salmon Falls Headwater Lakes Watershed Management Plan.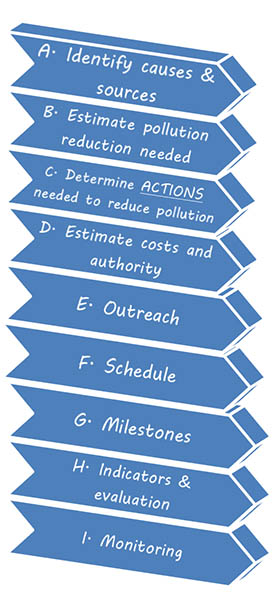 Stay Informed! Sign up for our email list