Our Watersheds
Salmon Falls Watershed
Lake Ivanhoe/Round Pond
Lake Ivanhoe, also known as Round Pond, is a tiny 68 acre lake which lies north of Great East Lake within a 455 acre watershed. The small size of the watershed makes Lake Ivanhoe extremely manageable, but also increases the impact of each site on the lake. Unlike most lakes in the region, Lake Ivanhoe has no traditional inlets or outlets, but will drain over land into Great East Lake. Historically there was a river between Lake Ivanhoe and Great East, however this was filled in by construction. Lake Ivanhoe maintains moderately good water quality despite having a low pH. Lake Ivanhoe is considered an oligotrophic lake.
For more information, check out the Lake Ivanhoe website or the Lake Ivanhoe/Round Pond Watershed brochure.
For more information related to water quality, download the most recent report below. 
WHAT'S AWWA UP TO ON LAKE IVANHOE/ROUND POND?
Watershed survey to identify potential pollution sources
Youth Conservation Corps erosion control projects 
Hosting events and workshops of interest to lake associations and their members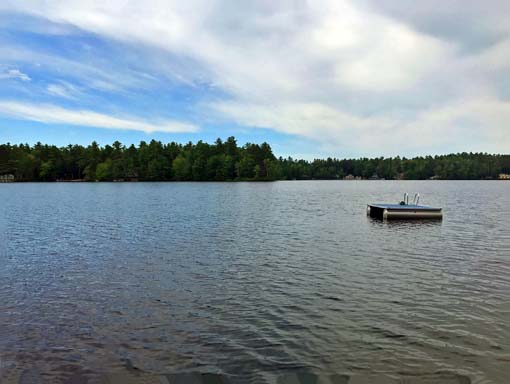 LAKE STATISTICS
Lake Area: 68 acres
Maximum Depth: 20 ft
Maximum Length: 1,997 ft
Maximum Width: 3,390 ft
Volume: 1,809,000 m3 (63,884,232 cubic feet)
Average Depth: 12 ft
Watershed Area: 397 acres
Shoreline: 1.67 mi
Average Transparency: 15.4 ft (4.7 meters)
Stay Informed! Sign up for our email list