There are a variety of different types of systems designed to deal with wastewater. Septic systems, outhouses, and even portable toilets help us to manage our wastewater to prevent undo harm to human health, aquatic life, or water resources. However, outdated or improperly maintained systems can release disease-causing bacteria into water bodies, causing gastrointestinal illness and ecosystem dysfunction.
Soils can act as an efficient filter of phosphorus in subsurface wastewater systems; however failing systems have the potential to contribute excessive phosphorus into lakes and streams through groundwater. In Province Lake, the increase of phosphorus over time has resulted in cyanobacteria blooms. In addition to creating harmful toxins, these bacterial blooms threaten Province Lake's aesthetic, recreational, ecological and economical value.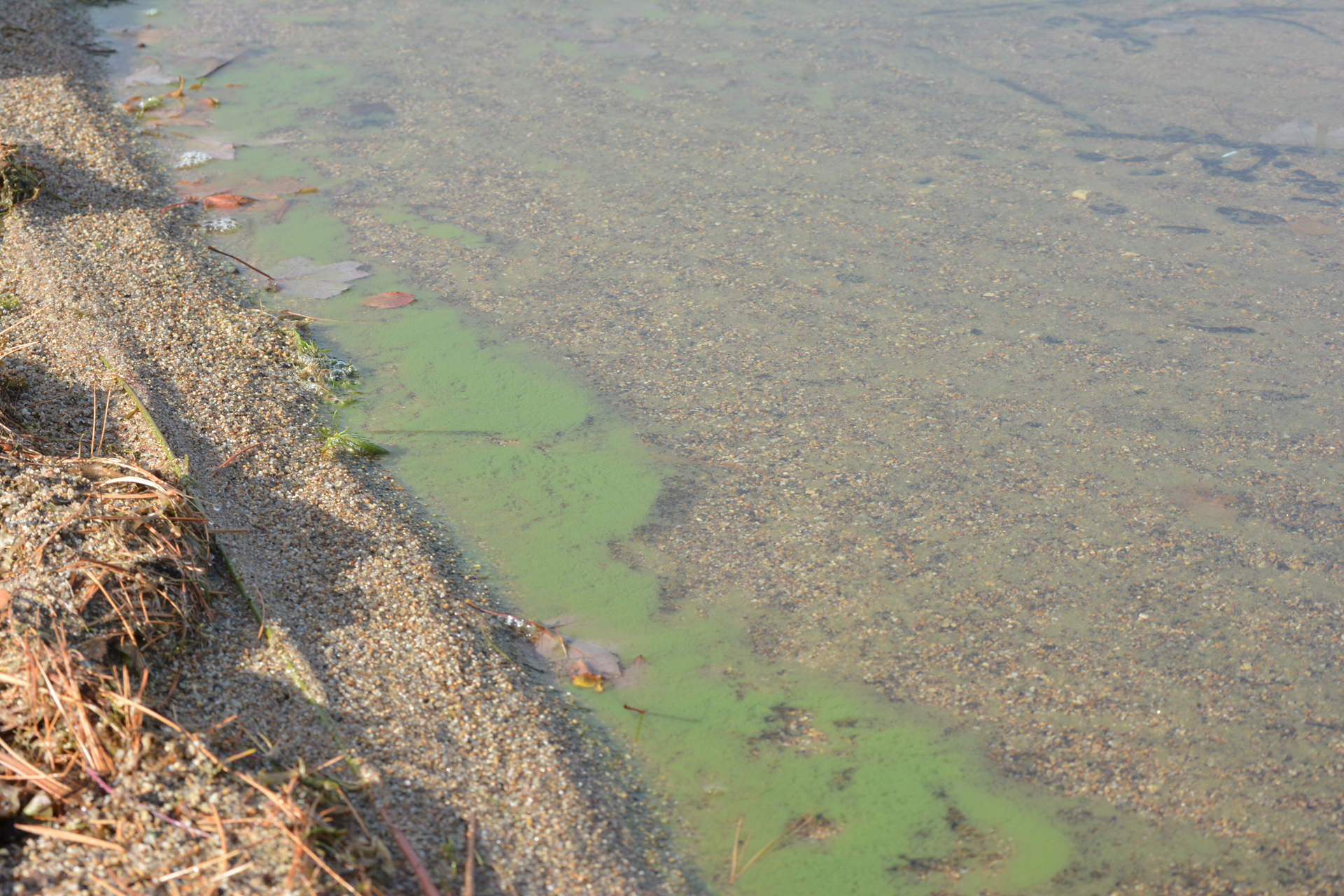 In July 2013, a septic system survey was mailed and emailed to Province Lake property owners inquiring about their current wastewater system use. In addition, volunteers went door to door to connect with landowners. The survey was part of a larger project to develop a Watershed Management Plan for the Province Lake Watershed. The total response rate for the septic survey was 68.75%. Using the information from the survey in conjunction with a land-use loading model, areas that were considered "hot-spots" or high risk were offered free septic inspections. Through this process, it was determined that any property on Remick Road, Effingham, NH and Lake Shore Drive, Effingham, NH, without a raised septic system was in potential system failure.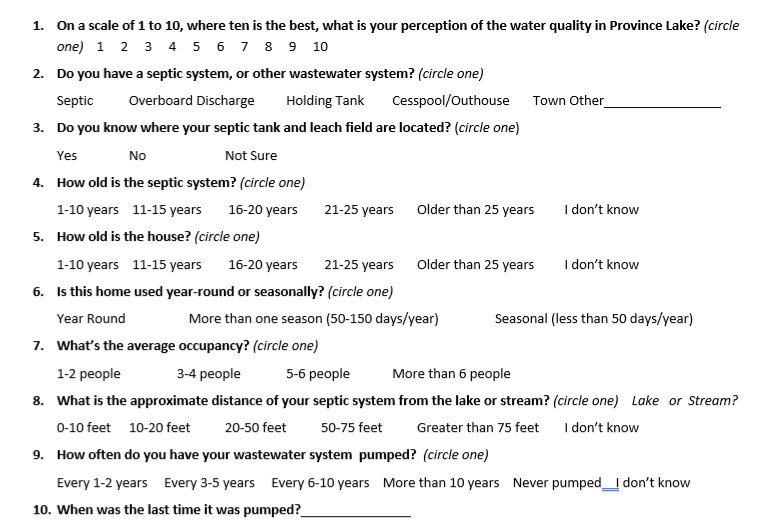 Beginning in 2017, a goal of AWWA's 319 grant was to cost-share the replacement of high risk septic systems identified in an earlier grant. The initial plan called for 3 cost-share replacements in which AWWA provided up to $4,600 or 60% of the construction costs, whichever was less.
Through the PLA, this program was advertised to all members of the association. All properties on Remick Road and Lake Shore Drive automatically qualified for the cost-share due to being identified in the previous phase as neighborhoods with high risk systems.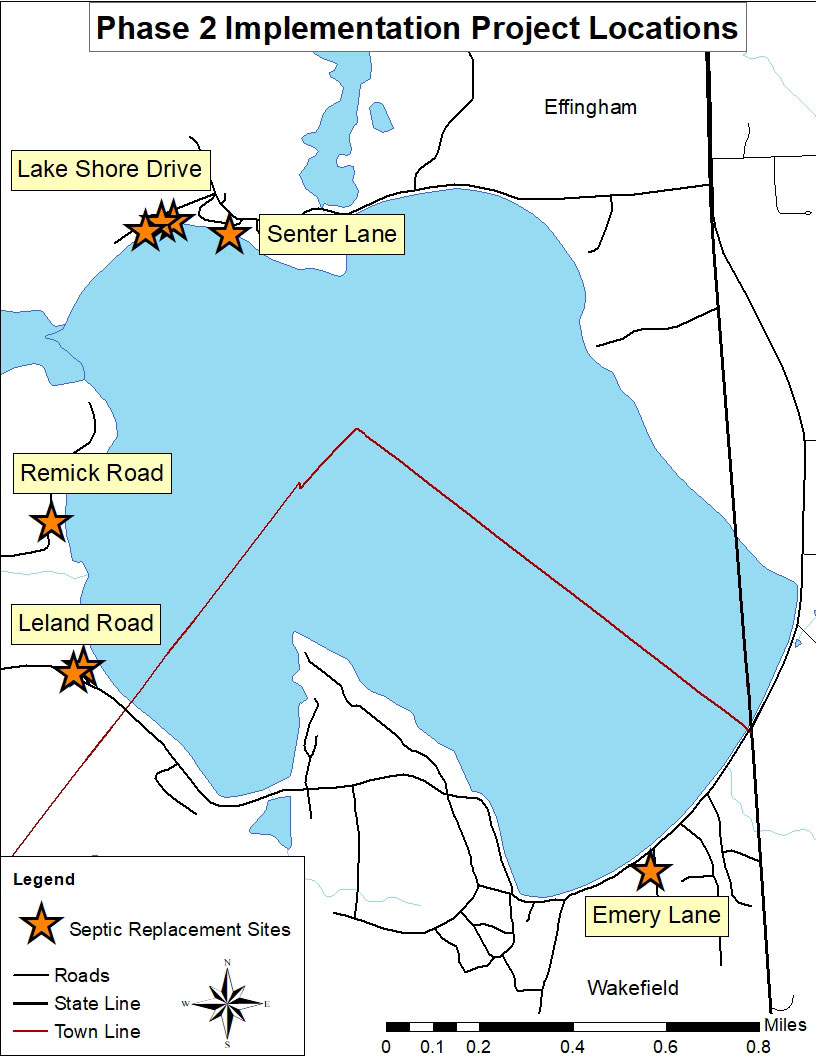 All property owners were welcome to apply,  and became eligible if they independently had their systems inspected and could prove system failure. In addition to the 3 replacements in the initial proposal, additional funds became available to cost-share 5 more systems.
In total, AWWA has successfully cost-shared the replacement of 7 high risk septic systems. The last one is scheduled to be installed this fall. Check out some photos of the projects below !