Please join us on Wednesday, July 31 at the Acton Town Hall from 8:00 to 12:00
Do you live on a gravel road or are you responsible for maintaining a gravel road?
This is the workshop for you! While this workshop is offered by the Maine Department
of Environmental Protection the material is relevant to all gravel roads and this workshop
is recommended for anyone living on or maintaining gravel roads in Maine or New Hampshire.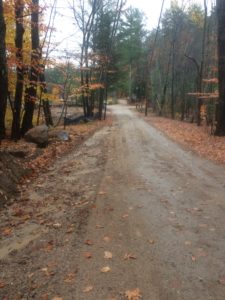 Topics Include:
 Why is erosion control needed?
 Why maintaining gravel roads is important for protecting water
resources and property values
 How to evaluate your gravel road for maintenance and create a maintenance plan
 Common gravel road Best Management Practices
 Site visit to nearby gravel roads for field discussion
Click the link to access the Gravel Road Workshop Registration Form