Winter is upon us, but that doesn't mean it's too early to think about how to best manage your property's stormwater runoff. By the time spring arrives, you can have a plan and some ideas about changes you can make around your property to make it more lake friendly.
According to the U.S. Environmental Protection Agency (EPA), stormwater runoff carries pollutants such as oil, dirt, chemicals, and lawn fertilizers directly to streams and rivers, where they seriously harm water quality.
One of the biggest issues when talking about stormwater runoff is impervious surfaces. These surfaces repel water and do not allow it to absorb, which is how pollutants are carried across landscapes. Impervious surfaces can include roads, driveways, and roofs. Do these surfaces absorb water? When it rains, have you ever seen water flowing down the side of the road, or water coming off  your roof? 
Even compacted bare soils and grassy lawns do not allow for stormwater infiltration. Impervious surfaces can alter the natural flow of rain water and have a negative impact on our lakes.
Luckily, homeowners can develop alternatives to help stormwater management in areas traditionally covered by impervious surfaces.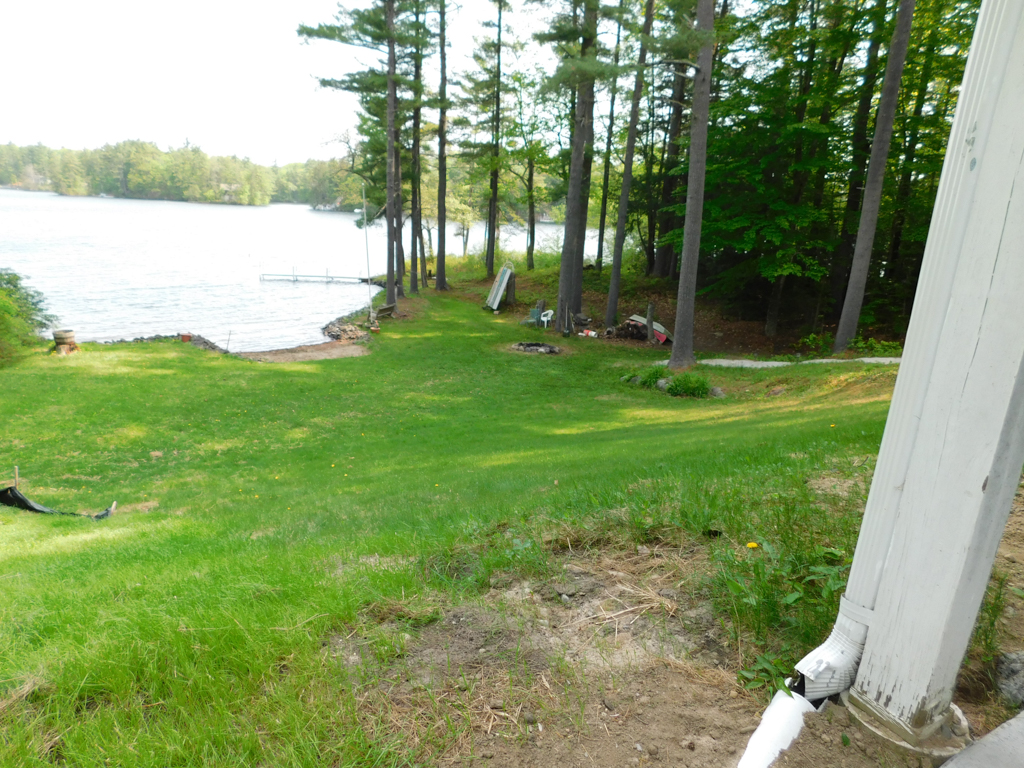 "Best Management Practices" (BMPs), or landscaped features, promote the diversion and infiltration of runoff. Basically, BMPs help either divert runoff or help it soak into the ground before it can reach lakes and streams. Often times it takes a combination of several BMPs to address an issue.
In this blog series, we will provide instructions on installing BMPs. These instructions come from a series of fact sheets created by Maine Department of Environmental Protection (ME DEP), the Portland Water District and SOAK up the Rain NH. These Do-It-Yourself Guides to Conservation Practices are a great resource to anyone new to BMPs.
AWWA's YCC has been installing BMPs in the Acton and Wakefield region for over 10 years! Over the years we've learned a few things, and this series will also show you example photos on what you can expect your completed BMPs to look like. We'll also provide you with some tips and tricks along the way.
The best part is that you don't have to be a professional to install these simple BMPs! However, if you would like some guidance, check out our technical assistance page to learn about getting a free erosion evaluation. Every effort towards protecting water quality can make a difference.
If you have erosion or stormwater flows easily across your property, BMPs may be able to help! Check back each week as we highlight erosion control BMPs.
See some examples of properties that could use a little help from BMPs below.