It's one of the busiest times of the year here at AWWA! Our school programming is in full swing as we introduce ourselves to the 6th grades in Acton and Wakefield. This time of year we meet with the 6th grade three times for a series of lessons. Below is a breakdown of all the fun things we get to do this time of year with the 6th grade.
On Tuesday we had an amazing day with the Paul School 6th grade! For the second year in a row, we've brought the 6th grade up to the Province Lake Golf Course to sample their streams for macroinvertebrates or "water bugs". We spent the morning collecting all the macroinvertebrates we could find, including dragonflies, crayfish, mayflies, caddisflies and many other critters!
We also conducted some water quality tests including turbidity, pH, temperature, phosphates, and dissolved oxygen. After lunch, we identified all the water bugs we found, and classified our water quality based on the quantity and types of species we found. In a few weeks we'll be bringing Acton's 6th grade up to the golf course to do more sampling! Thank you to the Province Lake Golf Club for allowing us to visit your beautiful course and learn about our local habitats!
Scroll through the picture below to see more photos from the field trip!
Introduction to Watersheds
We had a great first meeting with the Acton Elementary 6th graders two weeks ago when we brought watershed models into their classroom. The students use these models to figure out how to determine watershed boundaries. We also discuss the importance of healthy water and expand understanding between human activities and water quality. We get to do this lesson again in mid June when we'll bring our models into Wakefield's classrooms.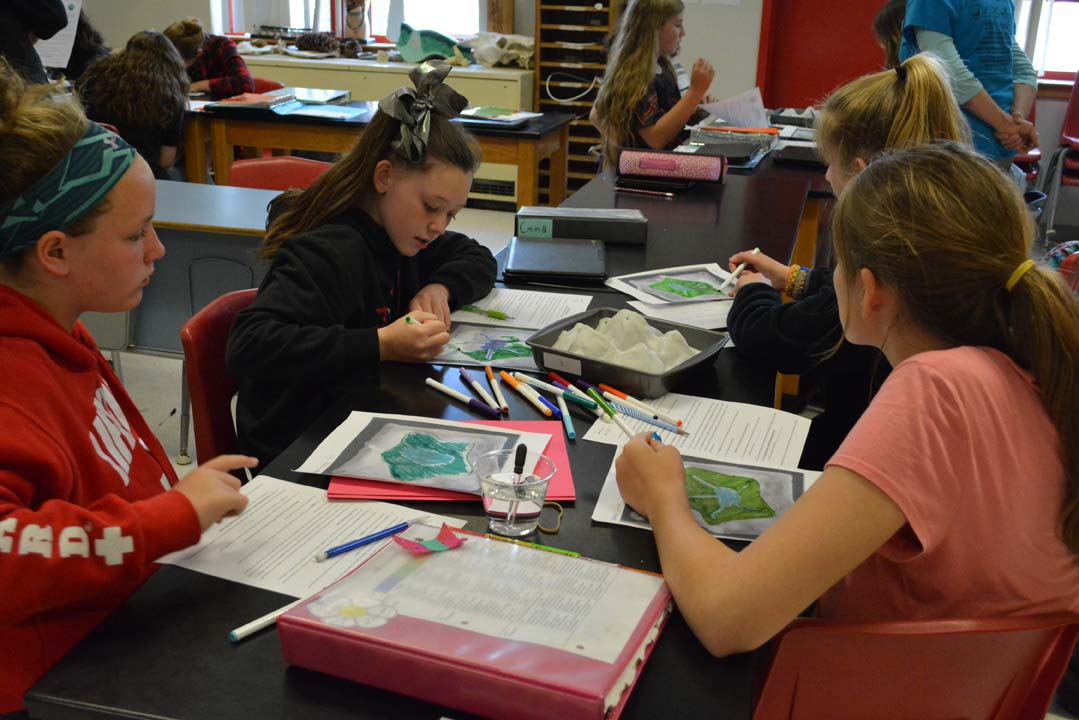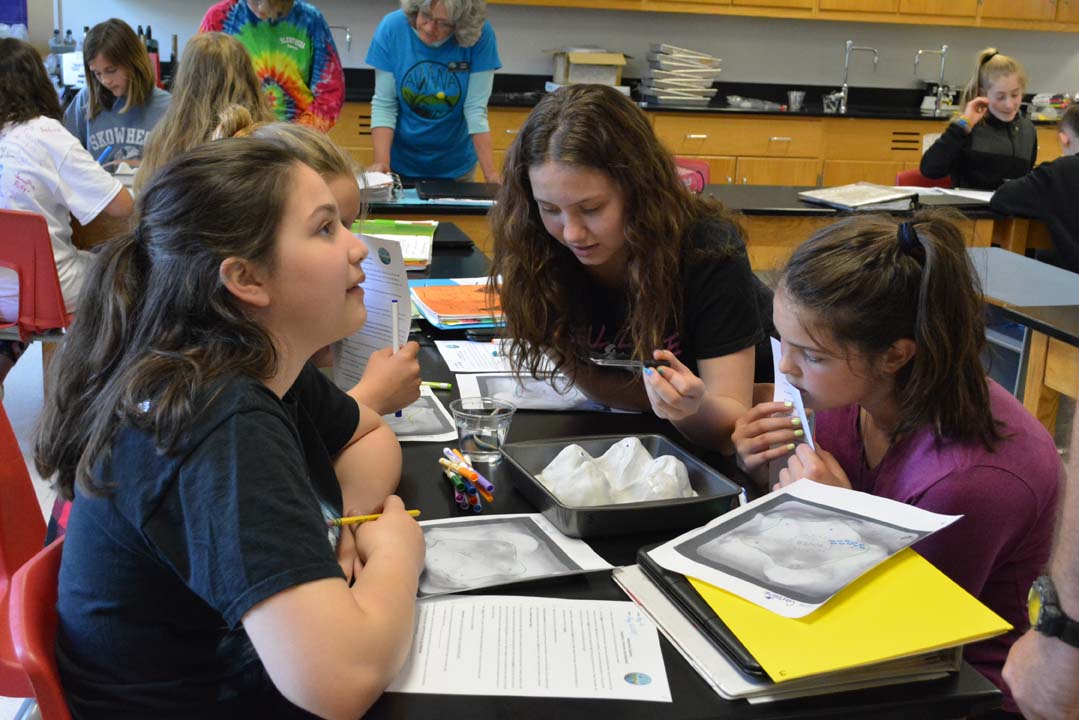 Biodiversity and Invasive Species
Last week we brought some invasive plants and critters to Acton! It's always exciting to bring live animals into the classroom as it brings a unique sense of excitement. 
Students develop an understanding of how adaptations enhance survival of a species and what characterizes an invasive species. Students spend the class period identifying native and invasive aquatic plants such as milfoil, starwort, pondweeds, bladderwort, and many others using a dichotomous key. Green crabs are also brought in to discuss invasive aquatic animals and their impact on local species. This year we were lucky enough to also have horseshoe crabs to look at. Scroll through the photos below!